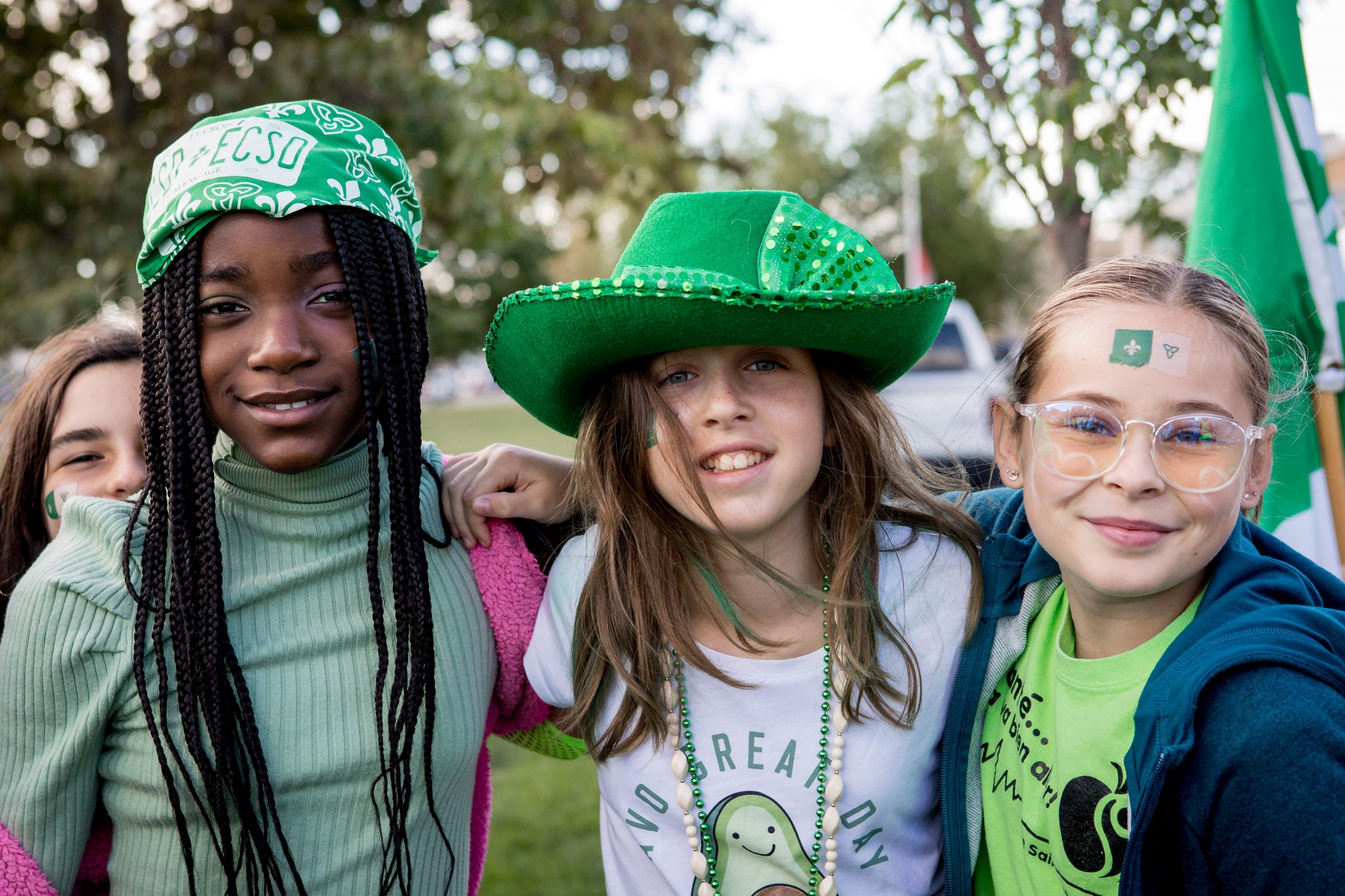 Given that we are an entirely Francophone entity located in Ontario, some people might think that we face countless difficulties every day. It is true that it's not always easy living in French in a province with an Anglophone majority. However, the pride that we feel for our language and the unifying spirit it inspires is unwavering. All of the towns and cities our schools are located in have one thing in common: a Francophone community that brings together people who are proud of this heritage.
L'École catholique keeps the flame of the French language and Francophone cultures alive within the province. Our students and staff have the opportunity to learn and work in a 100% Francophone environment. In addition to daily interactions, there are numerous events, activities and lessons that put the francophone culture at the forefront in our schools and our communities. As proud and engaged Francophones, we hope that one day our students will also become leaders who contribute to the vitality of the French language and Francophone Catholic culture. We are proud to see a large number of immigrant families joining this francophonie and enhancing our community.
About Franco-Ontarian Day
Each year on September 25, we celebrate Franco-Ontarian Day with great enthusiasm in all our institutions. We celebrate our Franco-Ontarian roots and the vitality of our communities. We invite all Ontario Francophones and francophiles to do the same! Our schools host a variety of cultural activities throughout the year, so what makes this day so special?
Well, at the end of the 1960s, the Francophone population in Ontario started to reflect on their identity. As the French-Canadian identity was fading, they did not identify with the Québécois people nor with Ontario's English-speaking population. It was at this moment that the community began to take on its Franco-Ontarian identity and to advocate on behalf of future generations. On September 25, 1975, the Franco-Ontario flag was raised for the first time, at the Sudbury University. At that time, the Acadians were the only other Francophone community outside of Québec to have a symbolic flag to celebrate their identity. Since then, September 25 has become Franco-Ontarian Day: OUR day!
How well do you know the Franco-Ontarian flag?
If you're reading this article, there's a good chance that you have a Franco-Ontarian in your life. So, let's test your knowledge.
What does the flag represent?
The white trillium (with a green border) is the official flower of Ontario, while the white fleur-de-lis symbolizes the French language. The colours also reflect our seasons, with green representing the summer and white for winter.
Who created the Franco-Ontarian flag?
The Franco-Ontarian flag that we proudly wave today was designed by Gaétan Gervais, a history professor at Laurentian University in Sudbury, and a group of students including Michel Dupuis, Yves Tassé, Normand Rainville and Donald Obonsawin. The very first flag was stitched by Jacqueline England. When it was raised for the first time, its creators requested that they remain anonymous so that the flag would bring people together without it being affiliated with one particular group or community. Several years went by before the creators' names were revealed.
When was the flag officially recognized?
Although the Franco-Ontarian flag was hoisted for the first time in 1975, the Ontario government only recognized it as a symbol of Ontario's Francophone community on June 21, 2001: close to 26 years later! And it's only since 2006 that it has been flying permanently in front of the City Hall in Greater Sudbury, the very city where it was created. Other communities also fly it permanently, among them our schools, our school boards and a number of municipalities throughout the province.
But you might be surprised to learn that it was only in September 2020 that the Legislative Assembly of Ontario voted unanimously to recognize the flag as an official emblem of the province.
A large community
Today, we also want to thank you: all of you who participate in local Francophone activities, who speak French at the grocery store or the gas station, who enrol your children in Catholic French-speaking schools…Thank you for playing an active role in ensuring that the flame of our precious language continues to burn brightly.
In order to bring you a variety of relevant content, we'd love to hear what topics interest you and are important to you. Send us a private message on Facebook or Instagram if there's a particular topic you would like to know more about.
Our articles are published sporadically, so follow us on social media to make sure you don't miss anything!